Sheila is very nice and super accommodating to work with. She goes above and beyond expectations. I called from Seattle to see if the local Ikea store had a certain part. She went down to check for me to see if it was available and really put in the time. It wasn't the easiest order, and she had to use her intuition to complete the job. I would definitely recommend her for any job, big or small.
Rodney Krafka, Seattle
Hi Sheila,
Thanks so much for getting these uniforms ready for our family and friends. Your service was very friendly and professional. Your attention to my request was spot on and I could not have put this together without you. This was not an easy project, and I was very happy with the results. You helped create a unique element to a fun family tradition in our home that the whole family can get behind. Thanks again for your services. I would highly recommend My Little Secret to anyone.
Dan – Winnipeg, MB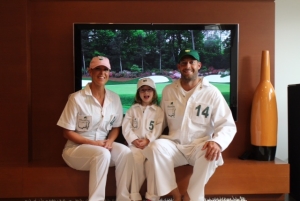 I would like to say a big thank you to Sheila Farago from "My Little Secret" On Fathers Day this year she was an invaluable help to me and my family. Secretively my Sisters and myself decided to Purchase a memorial bench at Glenlawn Memorial gardens for my Uncle (My father's closest brother) who was killed in action In 1943 in France during WW2. We wanted to surprise my Mom and Dad with the unveiling of the bench and a dedication memorial service onsite. Putting this altogether was indeed a challenge, compiling information, getting original photos from my parents without raising suspicion and making sure everything would fall into place for Fathers day. Everything was lining up perfectly, Bench was engraved, delivered, installed, Scheduled time was reserved, Veteran color guard was in attendance to lead us in and out.
Then the other shoe fell, my sister in Alberta decided it would be a nice idea for a keepsake to have someone video tape the dedication for my parents. With 2 weeks to go where do I find someone to do this on a Sunday and fathers day? After a few phone calls and no luck and I was starting to get frustrated, I was turned on to "My Little Secret".
After talking with Sheila and explaining my plans and situation she agreed to meet with me and go over in detail what I needed. When we sat down and I went over all the plans I had made, she made some wonderful suggestions for flowers and vases for the dedication table, she agreed to look over my speech and made corrections to it, we visited the site of the dedication and she led the way of how the day would unfold, where to video tape from ect, my level of stress was diminished drastically. As the day grew closer her duty's expanded, we decided to have everyone over after the dedication to celebrate the day and celebrate my fathers 89th Birthday. I called her to see if she could get me a birthday cake, a platter of fruit, cold cuts, veggies and deliver them to the house after the dedication was finished, she said" not a problem".
The day came, about 60 relatives and family attended, the color guard led us in, the dedication ceremony was a hit, the videotaping was flawless, our platters and cakes arrived on time, it was the most perfect day for our family. It was entirely without a hiccup except for one thing,  it was pouring buckets and it didn't let up all day, the ceremony was for 12:30 and out we went umbrellas in hand. Sheila had everything set up ready as she said she would, unfortunately for her, by the time it was all over she was soaked to the bone and not one complaint said about it.
I am no stranger to organizing events such as this, getting the nuts and bolts together, but Sheila has a knack of putting the finishing touches on everything, things I would have forgot about, or even worse thought of after the fact.
I have to thank Sheila and "My Little Secret" for taking her time on a Sunday and away from her family on Father's Day, to make our day perfect.  She made me look good with all her efforts behind the scene, I will not hesitate to call her again when I am in need. If you need to get things done, she's your go to gal.
Daryl Schroeder, Family Services Director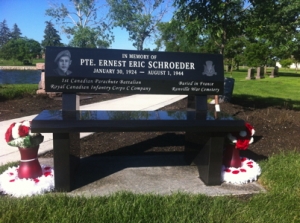 "One of the designers at our design firm had a request from the principal and one of his customers to order a Persisk Rug from a large warehouse style store. Unfortunately they did not read the online description that said the rug was only available in the Winnipeg OR that each rug was handmade so no two looked alike OR that it was only available from the Winnipeg store. The designer called the customer service department and found out that they do not ship from store to store, we cannot purchase the rug online, nor would they allow up to purchase it with a credit card and have a shipping company pick it up for delivery. The designer started calling people in Winnipeg to see if there was a way to have them purchase and prepare the rug for shipping. This is when Sheila from mylittlesecret.ca came to our rescue!
Sheila returned our initial phone call in about an hour, went to the store and sent me pictures of the available rugs so I knew which options I had to choose from. I let her know which one we needed and that's when we found out they would not sell it to Sheila because there was no price tag attached. Sheila talked to the store personnel about the problem and I spoke with their customer service department. We were told Sheila would receive a phone call when the rug had been properly priced. As Sheila and I were constantly communicating with each other we were able to coordinate between my calling customer service and her talking to the store staff to have the pricing done in a timely manner so she was able to pick up the rug and return it to her home to prepare it for shipping to my customer.
Not only did Sheila make the horrible experience of dealing with this particular store easy, the rates for her time were very reasonable considering the problems that arose. She was excellent at keeping the lines of communications open by either calling or texting me with information updates, having 'common sense' AND knowing how to use it!!!
It was a pleasure working with Sheila and I would highly recommend her to anyone!"
– M. Bennett, Executive Office Manager, CKDESIGN ASSOCIATESiNC.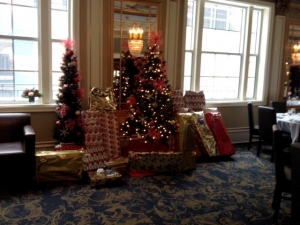 "I wanted to pass on a sincere 'THANK YOU' to Sheila, of My Little Secret for her superb service in December 2013.
Our company held its first 'family' Christmas celebration, and we had 18 children to buy gifts for.
We decided to hire My Little Secret for the job! Sheila's gift choices were diverse, thoughtful and relevant to the children's age, gender and interests. Wrapped and labeled gifts were delivered promptly and with a big smile.
What a joy it was, watching the children open their presents, and being just as surprised as they were! Well done Sheila!"
– A. Gula, Bookkeeper, Allan's Glass & Aluminum Products Inc.