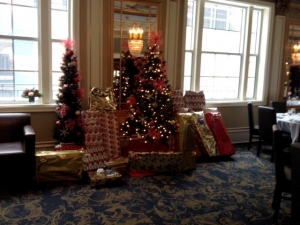 "I wanted to pass on a sincere 'THANK YOU' to Sheila, of My Little Secret for her superb service in December 2013.
Our company held its first 'family' Christmas celebration, and we had 18 children to buy gifts for.
We decided to hire My Little Secret for the job! Sheila's gift choices were diverse, thoughtful and relevant to the children's age, gender and interests. Wrapped and labeled gifts were delivered promptly and with a big smile.
What a joy it was, watching the children open their presents, and being just as surprised as they were! Well done Sheila!"
– A. Gula, Bookkeeper, Allan's Glass & Aluminum Products Inc.